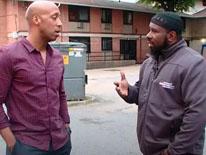 Structure
ONSE contracts with three community-based organizations that cover priority communities in Wards 1-5, Wards 6-7 and Ward 8. Each contractor is charged with developing a neighborhood plan that tailors intervention services to specifically build upon the strengths and meet the needs of each priority community. ONSE works collectively with contractors to successfully provide the following to significantly reduce violence:
community engagement that promotes active participation in violence reduction strategies and implementation
intense violence intervention for the top individuals in each priority community who are at the highest risk of participating in or being victims of violence
supports and services focused on moving high risk individuals and their families towards positive change that disrupts cycles of violence
ONSE manages and monitors each contract to ensure that quality services are being provided to priority communities through daily and weekly meetings, monthly reviews of neighborhood plans and quarterly site visits and scorecards.