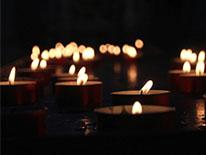 Summary
The Family and Survivor Support (FSS) division, formerly known as Community Stabilization Protocol, is the District's response to community violence. The mission of FSS is to coordinate the District's emergency critical response if: a violent incident becomes a homicide and if a shooting or stabbing involves a juvenile or is believed to be gang/crew related. FSS aims to: facilitate a multi-agency approach to serve survivors and families during crisis; serve as a direct link between survivors, immediate family member and government/community based services providers; and ensure connections to a broad spectrum of services and supports.
Structure
Qualifying individuals and their immediate families are referred to ONSE for supports and services after a violent incident occurs in the District. To qualify for FSS services, the violent incident must be a homicide or a stabbing/shooting that involves a juvenile or is believed to be gang or crew related. Once a violent incident occurs, a critical incident notification is sent to ONSE. The FSS team facilitates a critical incident conference call with 12 government agencies to determine previous involvement and to discuss the potential needs of the family. After the conference call, FSS team members conduct home visits with families who are willing to receive services. Service requests include but are not limited to: behavioral health supports, burial assistance, childcare subsidies, clothing, food supports, funeral police escorts, vital records and workforce development.
Support Group
In partnership with Our Hearts Have Wings, ONSE hosts a Survivor Support Group that is open to the public. This group serves families in the District that have been impacted by homicide.
The group meets at ONSE headquarters on the second and fourth Tuesday of every month from 7 to 9 pm. To learn more or to attend an upcoming group meeting, please register here.
MedStar Washington Hospital Center hosts The Trauma Survivors Support Group every second Wednesday of the month from 6 to 8:30 pm. "In collaboration with the Trauma Survivors Network (TSN), our new group strives to reduce isolation, offer peer support, education and an opportunity to share resources and learn new coping skills. Examples of topics we'll address include: stress management, self-care, loss, insurance/legal problems and caregiver support." (MedStar)
For more information on The Trauma Survivors Support Group, please visit: